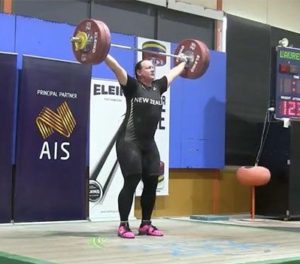 A male weightlifter from New Zealand has decided to pretend to be a man and, because the world is insane, he is now competing as a female weightlifter.
A guy who now calls himself Laurel Hubbard, recently competed in a women's competition in Australia and surprise, surprise…. HE WON!
Yes, a man beat all the women in a weightlifting contest. I don't know about you, but I am very impressed.
From Yahoo News:
Laurel Hubbard, 39, won the women's over 90kg division at the Australian International competition in Melbourne on Sunday, but the win has caused a stir with some believing she had an unfair advantage.

Her combined total of 268kg was nearly 20kg better than Samoan runner-up Iuniarra Sipaia, with another 20kg back to the next lifter in the field.






The performance puts Hubbard in line for selection at the 2017 Commonwealth Games on the Gold Coast.

While her eligibility passed the International Olympic Committee's criteria, Hubbard's win was met with criticism from Australian competitors who believe a transgender athlete in the female weightlifting category was not an equal playing field.

Hubbard was born the son of former Auckland mayor Dick Hubbard and has previously competed at a national level in men's weightlifting as Gavin Hubbard.