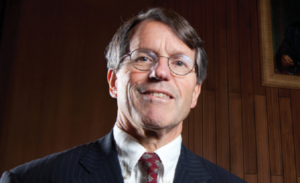 The law is absolutely irrelevant to Democrat-appointed judges.
The latest lawless court decision comes out of California… surprise, surprise.
A federal judge has blocked President Trump's executive order denying federal funds to sanctuary cities which openly defy federal immigration law. As it turns out, to the surprise of absolutely no one, that the judge is a left-wing political hack who was a major fundraiser for Barack Obama.
From Fox News Insider:
Federal Judge William Orrick III, who on Tuesday blocked President Trump's order to withhold federal funds from sanctuary cities, reportedly bundled hundreds of thousands of dollars for President Barack Obama.

Orrick, of the Northern District of California, issued an injunction against the Trump administration after the city of San Francisco and county of Santa Clara sued over the president's plan to withhold federal funds from municipalities that harbor illegal immigrants.