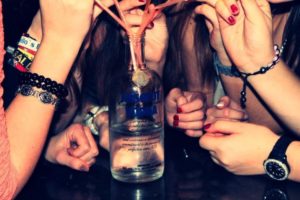 In a sign of the times, the University of California at Davis has begun selling morning after pills in campus vending machines.
Yay, college!
From SFGate:
Don't expect to find filling snacks or thirst quenching drinks inside UC Davis' newest vending machine.

nstead, the university is offering a quick fix for that late night or early morning contraceptive need.






The vending machine inside the campus Activities and Recreation Center offers the morning after pill for $30, along with an assortment of other contraceptive items like condoms and pregnancy tests.

UC Davis senior Parteek Singh came up with the idea after a friend was unable to buy the morning after pill in a timely manner.
The university probably figures that women shouldn't be burdened with babies they won't be able to provide for with their worthless "Feminist Studies" degrees.