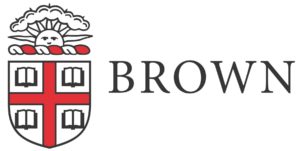 Make no mistake, anything using the terms "Social Justice" or "Racial Justice" is just a euphemism for anti-White racism.
From The Brown Daily Herald:
The University, alongside nine other American institutions, was selected by the Association of American Colleges and Universities to receive a $30,000 grant to address racial justice and equality. The announcement arrives on the heels of last weekend's violence in Charlottesville, VA, which has inflamed racial tensions.

As one of 10 Truth, Racial Healing and Transformation campus centers, Brown will be charged with "addressing the historic and contemporary effects of racism and leading transformative change," according to a University press release. During its first year as a grant recipient, the University plans to develop student-focused programming, including a discussion group for female Muslim students on campus and the expansion of a spring 2017 pilot discussion group for black students.

Reverend Janet Cooper Nelson,chaplain of the University, will lead the initiatives, according to the press release.

The weekly dinner discussions for black students will allow participating students to "consider issues of identity, race, gender, colorism, classism, dynamics within communities of color and other topics in small, focused groups," according to the University's press release.