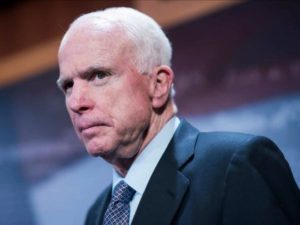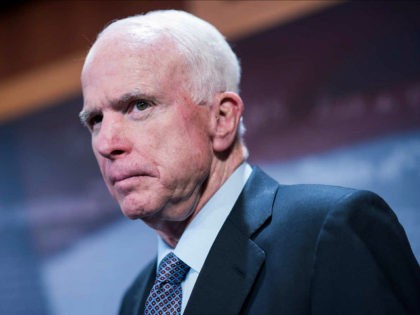 The bitter, angry old man from Arizona will return to the Senate next week to continue using his position to wage his personal battle against President Trump and to continue to push his government-centered Progressive vision for America.
From CBS News:
Sen. John McCain, R-Arizona, is expected to return to Washington, D.C., next week, after he was diagnosed in late July with brain cancer, according to a statement from his office.
"Senator McCain will return to the U.S. Senate next week as Congress begins a new legislative session and looks forward to continuing his work for the people of Arizona and the nation," the statement said Wednesday.
McCain was diagnosed following a procedure to remove a blood clot. He underwent his first round of chemotherapy and radiation two weeks ago, according to a tweet from his daughter, Meghan McCain.