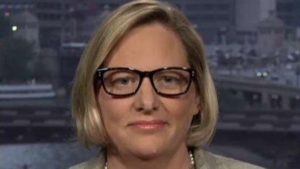 A far-Left political hack masquerading as a college professor, Laura Beth Nielsen, appeared on Tucker Carlson's show last night to advocate for the creation of a college network to support the domestic hate-group Antifa.
Notice how this propagandist justifies her support for Leftist hate under the guise of "research."
This is shameful. Northwestern University is a disgrace for employing a woman like this.
Watch: