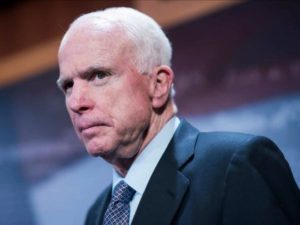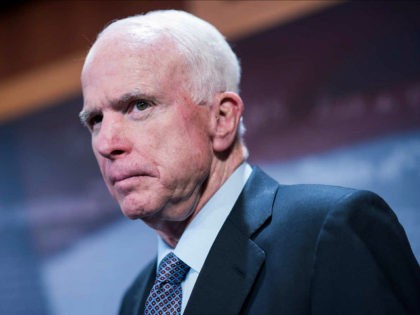 Arizona Sen. John McCain is using Trump's decision to repeal the Deferred Action for Childhood Arrivals (DACA) as a stepping stone to dust off his old, and unsuccessful, calls for "comprehensive immigration reform."
"President Trump's decision to eliminate DACA is the wrong approach to immigration policy at a time when both sides of the aisle need to come together to reform our broken immigration system and secure the border," McCain said in a statement.
The octogenarian senator was responding to Trump's decision, announced by Attorney General Jeff Sessions, to repeal the Obama-era executive order that gave amnesty to approximately 800,000 illegal immigrants brought to the U.S. as children.
McCain has been a longtime supporter of so-called "comprehensive immigration reform" — with a broad amnesty for those living in the country illegally being a key part of such efforts in 2006 and 2013. Both efforts failed after significant pushback from the Republican base.
McCain notes that while he opposed Obama's signing of DACA, "I believe that rescinding DACA at this time is an unacceptable reversal of the promises and opportunities that have been conferred to these individuals."
Continue reading at Breitbart